0 items
| | | |
| --- | --- | --- |
| | Categories | |
| | | |
| --- | --- | --- |
| | Shop By Price | |
| | | |
| --- | --- | --- |
| | Shop By Brand | |
| | | |
| --- | --- | --- |
| | Most Popular Items | |
| | | |
| --- | --- | --- |
| | Customer Service | |
| | | |
| --- | --- | --- |
| | Information | |
| | | |
| --- | --- | --- |
| | Safe Secure Shopping | |
| | |
| --- | --- |
| About Best Barns Wood Storage Sheds | |
ABOUT OUR BEST BARNS WOOD STORAGE SHEDS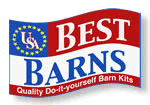 Our Best Barns wood storage sheds are manufactured by Reynolds Building Systems in Northwest Pennsylvania Amish country. Every Best Barns brand storage shed kit is manufactured at Reynolds Building Systems state of the art factory in Northwest Pennsylvania.




Top quality pine wood from Germany and Switzerland goes into every box! Homeowners who build storage shed kits from Best Barns get beauty and longevity as well as an affordable new wood shed.




Best Barns wood sheds are packed with care and pride by skilled craftsmen at the Reynolds Building Systems factory.
Reynolds Building Systems has delivered new wood storage shed kits to satisfied customers for over 30 years! They have continuously maintained the highest design and materials standards in the industry.




Our Best Barns wood shed kits are carefully stacked on pallets and stored in an indoor warehouse ready to ship to our customers.
Storage sheds from Best Barns include everything but the foundation and floor materials, shingles, roofing nails, roof edge and stain or paint. These items are purchased by the customer separately to let them design and create the perfect storage shed to match their home setting.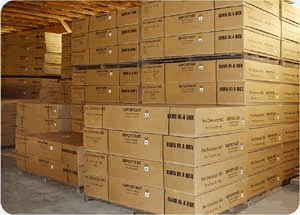 Reynolds Building Systems designs and manufactures our Best Barns brand sheds. Best Barns sheds are the perfect storage solution for homeowners who demand attractive and durable, do-it-yourself wood sheds with many style options to choose from.

The Reynolds factory team puts unmatched dedication and experience in every new shed kit produced. They stand behind their wood sheds with a 100% satisfaction guarantee! Reynolds Building Systems will replace any lumber that is not satisfactory to our customers. Upon discovery of any damaged, defective or sub-standard material please contact us immediately to request a free replacement. We will review your request promptly and replace any materials for your shed kit at no cost to you!

Shingles Purchased Locally
To give our customers the most versatility we do not include shingles in our shed kits. Customers can purchase shingles locally to match the color and style used on their home to create a professional look! Please use the chart below to see how many bundles of shingles will be needed for the shed you choose.




Shop storage sheds from

Shop our